Ice Filter F2WC9I1
Model: F2WC9I1
Model: F2WC9I1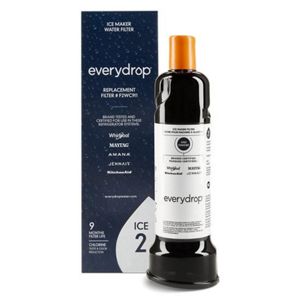 Key Features
Filters should be changed every 9 months
Replace with Ease
Replace Refrigerator Water Filters in under 5 minutes
Changing your water filter is a quick process that should be done once every six months.
Watch Instructional Videos
Overview
Product Description
Ice Filter F2WC9I1
This everydrop® Ice Filter is used in 50 LB. Ice Makers. This NSF certified filter reduces chlorine taste and odor and scale build up. Replace every 2,000 gallons (7571 liters) or 9 months to ensure clean safe drinking water. The contaminants or other substances removed or reduced by this water filter are not necessarily in all users water.